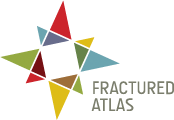 Please make a secure tax deductible donation to Vervet Dance through Fractured Atlas to support our ongoing expenses and upcoming projects.
If you are not able to make a financial contribution at this time, we would love your time. Boing! in the Philly Fringe is seeking volunteers to help run the door and reception. Please email lorengroenendaal@gmail.com to inquire about helping in exchange for a free ticket to the show.
THANK YOU to the everyone who has supported our Fractured Atlas, or supported our kickstarter campaign to fund our grand opening in April 2013 in the Vervet & Friends Dance Performance, and to our Indiegogo campaign in support of colorFULL in May 2014.